IT Director Sets Eyes on Pet Sematary Remake For Next Project
Written by Patti Pauley
Clearly one of the most highly anticipated movies of the year, IT still has a little over a month before it makes its long-awaited debut on the big screen, along with already laid plans for the second installment of the adult Loser's Club returning back to Derry to face their fears one more time. However, the renowned Mama and IT director Andy Muschietti and sibling producer Barbara are taking their fandom for the Master of Horror and Suspense author to the next level and are anxious to get ahold of another beloved Stephen King masterpiece for their next film project- a Pet Sematary remake!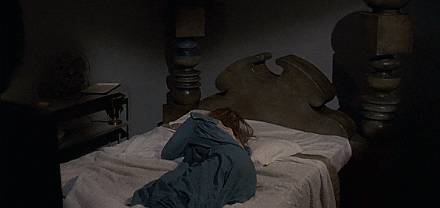 Hot off the news that the home that inspired King to write the novel that taught us to double check both ways when crossing a road, has been recently listed for sale, Andy Muschietti has reportedly opened up to the Toronto Sun about hopefully getting to remake the 1989 cult classic that catapulted female director Mary Lambert into directorial stardom.
"We're huge fans of Pet Sematary. If we can get our hands on that and do the Pet Sematary we want to do, that will be something. One day, maybe."
The Muschietti siblings currently own the rights to King's sci-fi horror short The Jaunt. First published in 1981 in the Twilight Zone Magazine and then making its way into King's 1985 "Skeleton Crew" collection, it was reported back in 2015 Muschietti was greenlit to make the creepy futuristic tale into a full-fledged feature. But, we haven't really heard any updates on that project since. If perhaps, the Muschiettis' get their way, The Jaunt may have to wait a little longer to make way for the path to Pet Sematary. Just make sure the grounds are nice and sour over there.
Enter the Darkness, Embrace the Fear, Survive the Haunting – 'Angel of Light'
The Los Angeles Theatre is a historic and iconic theater located in downtown Los Angeles, California. This theater opened its doors in 1931 and is renowned for its stunning Art Deco design, both on the inside and out. Decorative elements, including colorful murals, ornate chandeliers, marquees, and neon signage, reflect the era's glamour. During its heyday, The Los Angeles Theatre was built during the "Golden Age of Hollywood," this was a time when grand movie palaces were constructed to showcase the latest films in style. This theatre is now home for a short time to an immersive experience, Angel of Light.
Old Hollywood is resurrected for this live, immersive walkthrough horror experience. Its dark hallways, its underbelly, its shadows, guests will be transported back to 1935. The immersive experience uses advanced technology such as shifting light, Dolby Atmos sound, projection, and power strobe lights.
We began our descent in the lobby, where it was very welcoming, and we were greeted. An actor gave the introduction and story. We were met with vendors offering cigars and cigarettes, but there was something very sinister about these frozen-faced women.
Once the lobby scene was over, the group was ushered downstairs, where the feeling was that of a maze at Halloween Horror Nights, something familiar. We traveled through dark hallways, were warned not to wake the Angel, and were in a flashback scene from what looked like somewhere in the 19th century.
After the maze, you enter a theatre ballroom with a bar as the center attraction. A few more haunting characters of that era are walking around. There are also different areas that guests can explore, and they can see other scenes play out before their eyes. What I enjoyed about this area was that there was a rush, no one pushing anyone to move on to the next room. I could sit back and take in everything, enjoy the environment, and suck it all in. Everything was at our own pace.
After this, we did another walkthrough experience as we made our way to the finale, where everyone was guided to the main theater for the grand finale performance.
ANGEL OF LIGHT was a lovely experience and something I can see growing each year. The attention to detail and the atmosphere was something I had never experienced before. It was haunting yet beautiful elegance, and this event was unlike any other, and it comes with the highest of recommendations. The event is priced at $59.50 per person and is reasonably priced for the sixty to ninety-minute event.
ANGEL OF LIGHT runs from September 15 through October 31, with performances Wednesday – Sunday, 6 PM – 12 AM. Tickets can be purchased here.
Amazing Russian Doll Maker Creates Mogwai As Horror Icons
Oili Varpy is a Russian doll maker who has a love of Mogwai creatures from Gremlins. But she also adores horror movies (and all things pop culture). She merges her love of these two things by handcrafting some of the cutest, most incredible figures this side of NECA. Her attention to detail is absolutely incredible and she manages to keep the cuteness of the Mogwai while still making them menacing and recognizable. Remember she is creating these icons in their pre-gremlin form.
Before you go any further, we must issue a WARNING: There are many scams on social media that exploit Varpy's craft and offer to sell these dolls for almost pennies. These companies are swindlers that show up in your social media feeds and offer to sell you items that you never get once your payment goes through. You will also know they are scams because Varpy's creations range from $200 – $450. In fact, it can take up to almost a year for her to complete a piece.
Not to worry, we can ogle her work from our desktops as we browse through her collection for free. Still, she deserves some praise. So if you can afford one of her pieces hit her up, or just head over to her Instagram and give her a follow or a word of encouragement.
We will provide all of her legitimate info in links at the end of this article.
Here is Oili Varpy's Bootsy page her Instagram page and her Facebook page. She used to have an Etsy store but that company no longer does business in Russia.
Paramount+ Peak Screaming Collection: Full List of Movies, Series, Special Events
Paramount+ is joining the Halloween streaming wars happening this month. With actors and writers on strike, the studios are having to promote their own content. Plus they seem to have tapped into something we already know, Halloween and horror movies go hand-in-hand.
To compete with popular apps such as Shudder and Screambox, which have their own produced content, the major studios are curating their own lists for subscribers. We have a list from Max. We have a list from Hulu/Disney. We have a list of theatrical releases. Heck, we even have lists of our own.
Of course, all of this is based on your wallet and budget for subscriptions. Still, if you shop around there are deals such as free trails or cable packages that could help you decide.
Today, Paramount+ released their Halloween schedule which they title the "Peak Screaming Collection" and is jam-packed with their successful brands as well as a few new things like the television premiere of Pet Sematary: Bloodlines on October 6.
They also have the new series Bargain and Monster High 2, both dropping on October 5.
These three titles will join a massive library of more than 400 movies, series, and Halloween-themed episodes of beloved shows.
Here is a list of what else you can discover on Paramount+ (and Showtime) through the month of October:
Big Screen's Big Screams: Blockbuster hits, such as Scream VI, Smile, Paranormal Activity, Mother! and Orphan: First Kill
Slash Hits: Spine-chilling slashers, such as Pearl*, Halloween VI: The Curse of Michael Myers*, X* and Scream (1995)
Horror Heroines: Iconic films and series, featuring scream queens, such as A Quiet Place, A Quiet Place Part II, YELLOWJACKETS* and 10 Cloverfield Lane
Supernatural Scares: Otherworldly oddities with The Ring (2002), The Grudge (2004), The Blair Witch Project and Pet Sematary (2019)
Family Fright Night: Family favorites and kids titles, such as The Addams Family (1991 and 2019), Monster High: The Movie, Lemony Snicket's A Series of Unfortunate Events and A Really Haunted Loud House, which debuts on the service within collection on Thursday, September 28
Coming of Rage: High-school horrors like TEEN WOLF: THE MOVIE, WOLF PACK, SCHOOL SPIRITS, Teeth*, Firestarter and My Dead Ex
Critically Acclaimed: Praised scares, such as Arrival, District 9, Rosemary's Baby*, Annihilation and Suspiria (1977)*
Creature Features: Monsters take center stage in iconic films, such as King Kong (1976), Cloverfield*, Crawl and Congo*
A24 Horror: Peak A24 thrillers, such as Midsommar*, Bodies Bodies Bodies*, The Killing of a Sacred Deer* and Men*
Costume Goals: Cosplay contenders, such as Dungeons & Dragons: Honor Among Thieves, Transformers: Rise of the Beasts, Top Gun: Maverick, Sonic 2, STAR TREK: STRANGE NEW WORLDS, TEENAGE MUTANT NINJA TURTLES: MUTANT MAYHEM and Babylon
Halloween Nickstalgia: Nostalgic episodes from Nickelodeon favorites, including SpongeBob SquarePants, Hey Arnold!, Rugrats (1991), iCarly (2007) and Aaahh!!! Real Monsters
Suspenseful Series: Darkly captivating seasons of EVIL, Criminal Minds, The Twilight Zone, DEXTER* and TWIN PEAKS: THE RETURN*
International Horror: Terrors from around the globe with Train to Busan*, The Host*, Death's Roulette and Curandero
Paramount+ also will be the streaming home to CBS' seasonal content, including the first-ever Big Brother primetime Halloween episode on October 31**; a wrestling-themed Halloween episode on The Price Is Right on October 31**; and a spooky celebration on Let's Make a Deal on October 31**. 
Other Paramount+ Peak Screaming Season events:
This season, the Peak Screaming offering will come to life with the first-ever Paramount+ Peak Screaming-themed celebration at the Javits Center Saturday, October 14, from 8 p.m. – 11 p.m., exclusively to New York Comic Con badge holders.
In addition, Paramount+ will present The Haunted Lodge, an immersive, pop-up Halloween experience, riddled with some of the scariest films and series from Paramount+. Visitors can step inside their favorite shows and movies, from SpongeBob SquarePants to YELLOWJACKETS to PET SEMATARY: BLOODLINES at The Haunted Lodge inside the Westfield Century City Mall in Los Angeles from October 27-29.
The Peak Screaming collection is available to stream now. To view the Peak Screaming trailer, click here.
* Title is available to Paramount+ with SHOWTIME plan subscribers.

**All Paramount+ with SHOWTIME subscribers can live stream CBS titles via the live feed on Paramount+. Those titles will be available on demand to all subscribers the day after they air live.