2020 is coming to an end, and all of us are stuck inside for New Year's Eve (NYE). Unfortunately, that means no parties, midnight kisses or staying out and getting wasted.
Rather, it means staying inside and celebrating with some New Year's Eve horror. I've compiled a list that I believe will be perfect to help you ring in the new year.
Ghostbusters II (1989)
It's New Year's Eve in New York. There's a river of slime, a demonic painting, and ghosts terrorizing the city…who are you gonna call? That's right…Ghostbusters!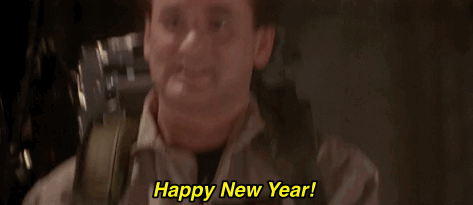 The sequel is a NYE classic that doesn't get enough love. The film finds the Ghostbusters, five years later, retired and washed up, only getting gigs at children's birthday parties; until they are needed once again to save the day.
Ghostbusters II captures the spirit of the holiday by showing what the power of humanity can do when people come together. In the movie, New Yorkers begin singing "Auld Lang Syne" which helps defeat the evil Vigo from terrorizing the Big Apple.
Ghostbusters II is the perfect combination of horror and comedy that has laughs and frights for the whole family.
Into the Dark: Midnight Kiss (2019)
Unfortunately, we might not be allowed to have a special midnight kiss this year.  Luckily, we can live vicariously through Blumhouse's Into the Dark: Midnight Kiss.
Midnight Kiss is set around a group of gay friends and their glamorous gal pal who are all headed to Palm Springs for their annual NYE getaway. Every year the group plays a game called "Midnight Kiss" where you're allowed to hook up with whomever you want with no strings attached from midnight to 6 am. The game turns deadly when a killer in a leather mask begins picking off the group of friends one by one.
Midnight Kiss is a modern take on the slasher sub-genre with a whodunnit queer driven story. Viewing the film, we get an accurate portrayal of a queer lifestyle: the bonds of queer friendships, Grindr, love, and jealousy. The film plays out like a typical slasher, paying homage to other holiday slasher tropes but ends with some dark and unique twists.
Indulge in this sexy, provocative thriller that's brings the party to you, and takes you on a wild and crazy ride right into the new year.
Rosemary's Baby (1968)
If you're going to ring in 2021 right, why not with some satanic worship? Rosemary's Baby follows Rosemary Woodhouse (Mia Farrow) that discovers that she is carrying (spoiler alert) the devil's spawn after her husband, Guy, (John Cassavettes) made a deal with the devil to become a famous actor.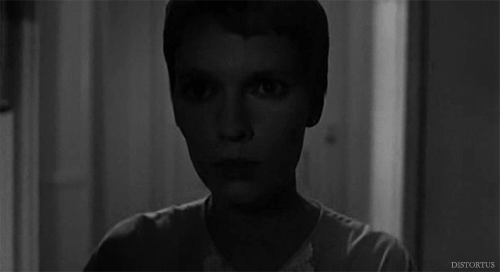 Rosemary's Baby doesn't center around New Year's Eve but there is a key scene in the film, where Rosemary and Guy attend their neighbors New Year's Eve party. This is the turning point in the film where Rosemary begins to realize that something isn't quite right with her pregnancy and something more sinister is happening.
Rosemary's Baby is filled with mystery and suspense that delves into the occult and satanic rituals. This year has been rough enough already, so stay home and don't be like Rosemary and ring in the new year with devil worshippers.
The Exorcist (1974)
Speaking of the devil. We know the holidays can get rather depressing-especially this year- it's the time of year when some people begin to lose their faith; faith in religion, faith in humanity. That's exactly what The Exorcist is about—faith—and the power that it holds.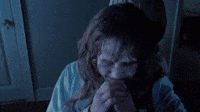 The Exorcist tells the story of a 12-year-old girl (Linda Blair) possessed by the devil and the ultimate battle between good and evil for her soul. The Exorcist is a film that makes you believe the powers of Christ and the devil are real.
The movie doesn't center around New Year's Eve but for some reason fits in perfectly. It will have you examining your own life and make you question what you believe in.
Terror Train (1980)
It shouldn't come as a surprise that I picked Terror Train; it's the definitive NYE horror movie. The film follows a masked killer terrorizing a group of college students throwing a costume party aboard a moving train on New Year's Eve.
Let be honest though, Terror Train is basically Halloween set on a train and while it may be another holiday themed slasher starring Jamie Lee Curtis we get so much more: magic tricks with David Copperfield and a whodunnit plot with a clever killer that changes their costume after every murder.
Terror Train is filled with 80's slasher nostalgia guaranteed to satisfy your New Year's horror craving.
I know that this New Year's Eve is going to be different but I hope that these films help you ring in the new year.
Happy New Year!