Written by Patti Pauley
Ever sit in bad late a night trying to read your favorite Stephen King novel all the while trying not to disturb your partner? Of course, I know they make book lights, those weird headset lights, and all those other illuminated contraptions for such a problem. But these are just way more fun than an uncomfortable hunk of metal on your head, and frankly, wicked cooler as well. Behold, the Horror VHS Lamps!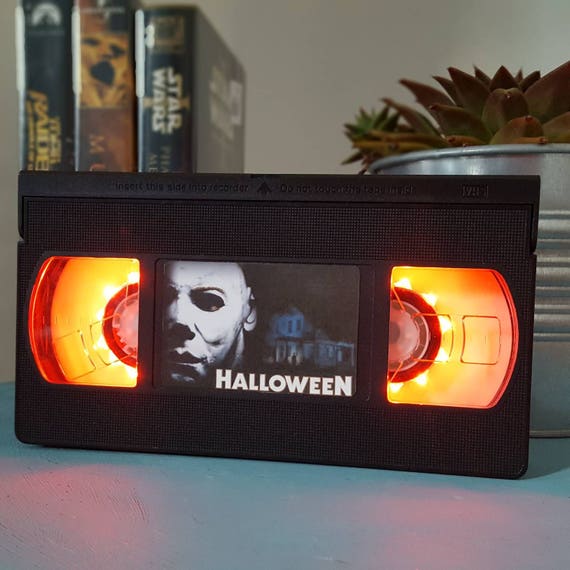 Constructed by Etsy seller NancyJars (Hayley Summers), these customized glorious VHS cassettes are repurposed into table-top night lights perfect for any retro lover of pop culture. Each lamp is uniquely made per the buyer's choice as you can customize one of your very own regarding the front cover, choice of colored lights, and when requested, will use an original VHS for that ultimate retro feel.
What's even better is that the lights are battery powered LEDs and are completely safe and heat free! So if you're buying one for a child's room, a bit of extra reassurance for you. Check out below a sample of what's currently available from the UK based Etsy shop, or contact the store directly by clicking here to get one customized just for you!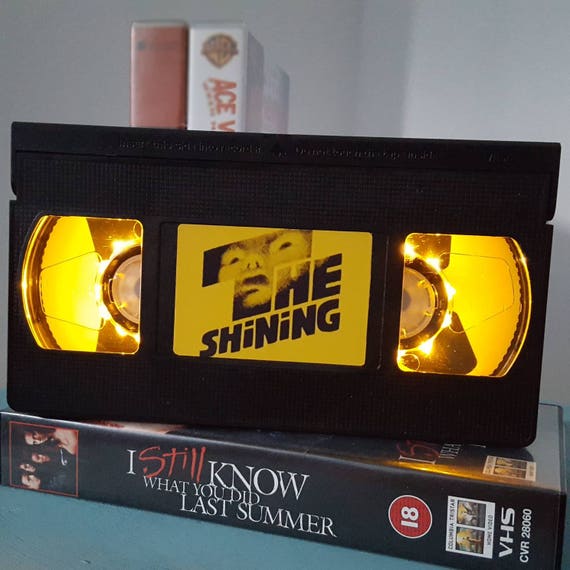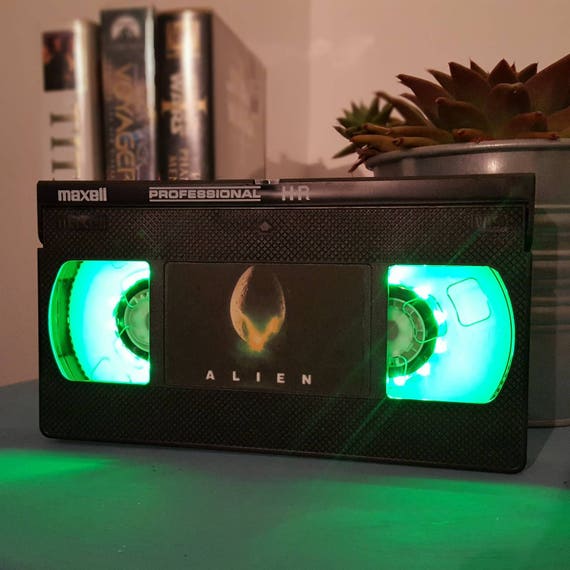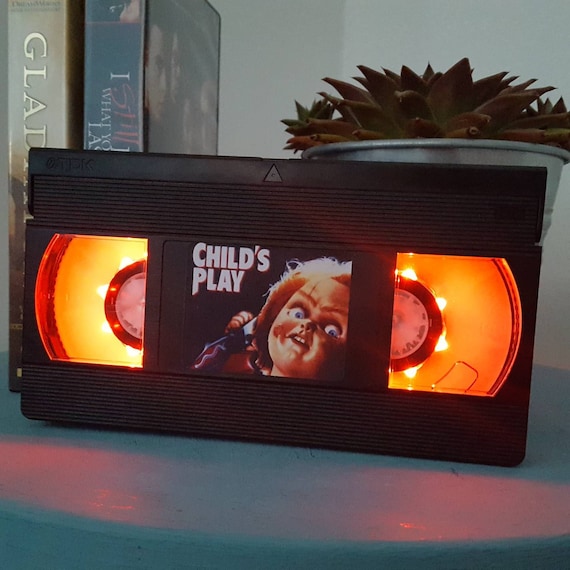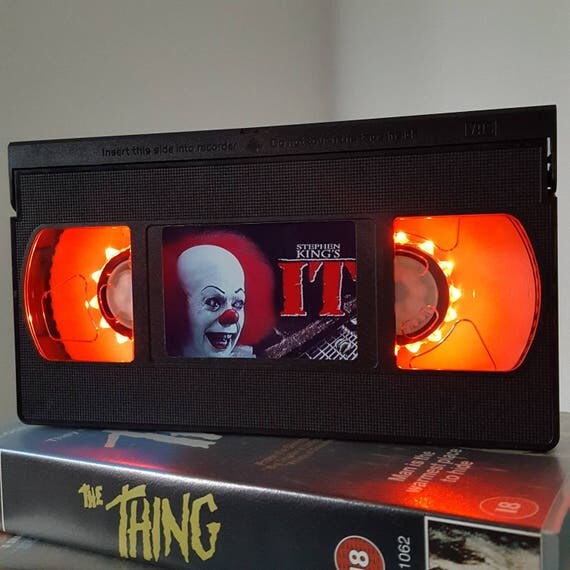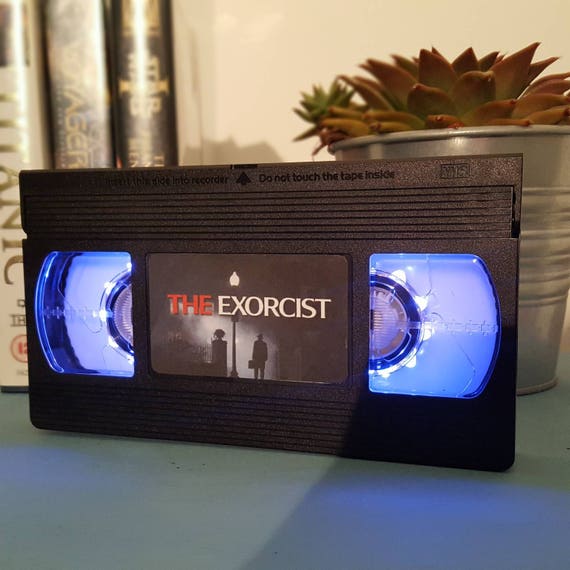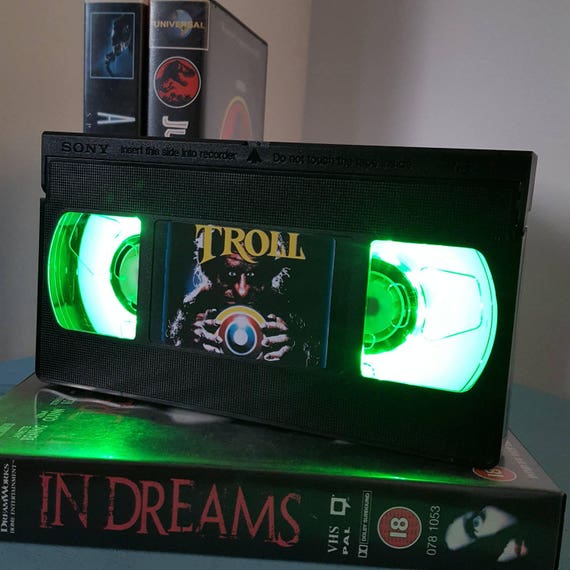 I really don't think I could pass up this gem.