Best Moments From The Monster Squad
28 years ago, Fred Dekker and Shane Black brought us on the adventure of a life time as a group of kids took on Dracula, The Mummy, Gill Man, Wolf Man, and Frankenstein's monster to stop them from destroying the world. And they did this without infringing on Universal's copyright of their imagery. The Monster Squad went on to become a beloved cult classic, capturing the innocence of childhood, the love of scary monsters, great make-up design by Stan Winston, and one-liners galore. To celebrate one of our favorite films being put on Netflix, we are picking some of the best moments in this classic. So grab your stakes, your silver bullets, and head to the clubhouse as we celebrate THE MONSTER SQUAD!!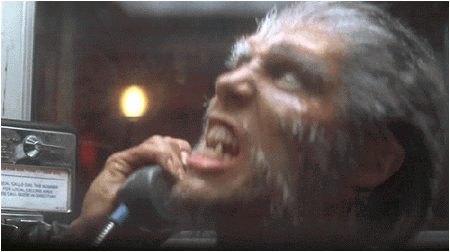 Helsing Blew It:
This sets the tone of the film perfectly with three words.
Wolfman's got nards: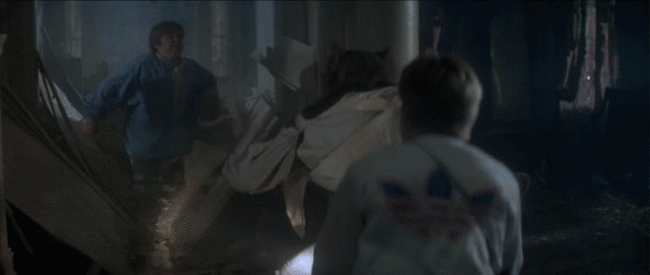 Probably the most iconic line from the film, this scene perfectly captures the humor of the film.
Creature Stole my Twinkie:
Eugene is my favorite character in the entire film. Every time he shows up he steals the scene. This is his best line
Monster in the closet:
What would a film about children facing incredible be without adults who use sarcasm to convey how much they don't believe the kids?
Dracula blowing up the clubhouse
This is one of the best version of Dracula on screen. He is terrifying, badass as all hell, and not afraid to use dynamite.
Dracula Calls Phoebe A Bitch
Duncan Regehar further proves his great performance as Dracula by terrifying innocent little Pheobe.
Two words: Wolf. Dork.
'Nuff said.
How Does the Dog Get Up Here?
After a great declaration of the group being The Monster Squad and an all hands in Rudy asks the burning question "How does the dog get up here?"
MONTAGE!
I am pretty sure there was a law in the 80's that required montages in every film. Outside of the Rocky films, this has to be one of the best. ROCK UNTIL YOU DROP!
Rudy Is In the club now.
Rudy is the ultimate cool, and what better proof than in the final battle when he does to confront Dracula's brides stating "I'm in the goddamn club aren't I?" Rudy is so cool.
My name is horace.
Fat kid ups the awesomeness when he takes on Gill Man giving us one of the most bad ass moments in the film.
Thumbs Up:
There is no higher form of approval for monster fight group than the approval of the legendary Abraham Van Helsing himself.
Now Sing it with me!
Another great 80's troupe: a hip hop song about the film!
Ti West on 
Monster Squad

in Trailers From Hell:

Ti West shares his own love for The Monster Squad.